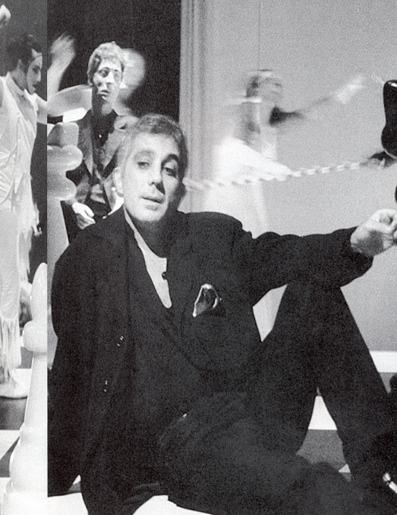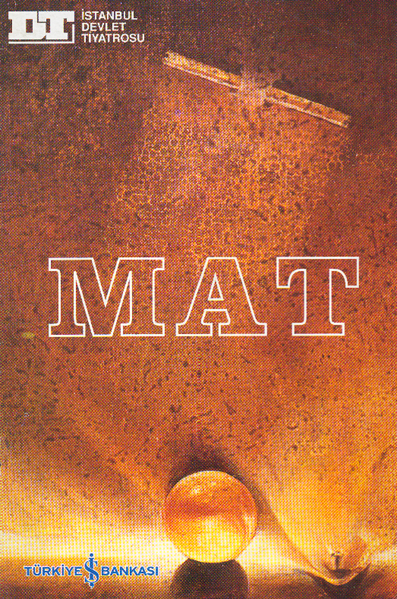 CHECKMATE
Copywright 1999 by Toygun Orbay

DURATION
Approx. 90 minutes

CAST
2 actors
1st Actor : speaks throughout
2nd Actor : listens in silence

SYNOPSIS
The stage is a giant chessboard with a position set up on it that inspires the 1st Actor to various thoughts as he slowly steers the game toward victory (we do not see his opponent). He speaks on the meaning, and
meaninglessness, of victory, sacrifice, competition itself, on brilliance and stupidity, the sterility of games vs the glory of music and life (yet games, he say, are indispensable), on the nature of lying to oneself,
conformity and its opposite, greatness vs mediocrity, and on beauty fleeting and otherwise.

BLURB
A meditation on life through the prism of chess. Essentially a monologue, the play is enhanced by classical music and, at the end, choreography. Will appeal to those of an intellectual bent.
MAT
Telif hakları Toygun Orbay'a aittir, 2004

SÜRE
Yaklaşık 90 dakika

OYUNCULAR
2 oyuncu
Birinci oyuncu: Oyun boyunca konuşur
İkinci oyuncu: Sessizce dinler

ÖZET
Sahne dev bir satranç tahtası şeklindedir. Oyuncu bir yandan yavaşça oyunu zafere doğru götürürken, bir yandan da düşüncelerini yapılandırır. (Seyirci oyuncunun rakibini görmez). Anlam ve anlamsızlık, zafer, fedakarlık, kendiyle yarışma, zeka ve aptallık, oyunların sonuçsuzluğuna karşın zafer, müzik ve yaşam,
kendini kandırma dürtüsü, uyum ve uyumsuzluk, yücelik ve bayağılık, güzelliğin geçiciliği ve tam tersi sorgulanmaktadır.

TANIM
Satranç üzerinden hayat üzerine bir meditasyon. Klasik müzikle iç içe gelişen ve kareografiyle sona eren oyun, aslında bir monologdan oluşmaktadır.